Your Sacramento Pet Sitter
(916) 585-3182
We offer cat sitting, dog sitting, dog walking, care for rabbits, chickens, rats, fish and more.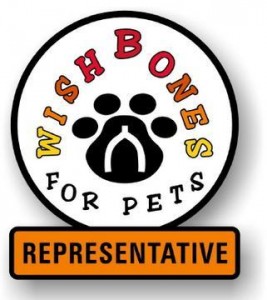 Contact:          
Rachele, owner
Pawsitive Attention Pet Services
contact@pawsitiveattention.com
(916) 585-3182
Pawsitive Attention Pet Services to participate in 2010 Wishbones for Pets Pet Sitter Charity Drive
 Sacramento, CA – October 01, 2010 – Pawsitive Attention Pet Services, of Sacramento is pleased to be a participating pet sitter representative for the 2010 Wishbones for Pets pet sitter charity drive.
 Wishbones for Pets is a charitable organization benefiting pets in need and hosted by pet sitters throughout North America. The program runs from October 15 through November 30, 2010. During this time Pawsitive Attention Pet Services will collect pet items on behalf of Chako Pit Bull Rescue & Advocacy. Items such as outdoor beds, toys, leashes, collars, pet food, and monetary donations will be collected, with 100% of the items being given to Chako Pit Bull Rescue & Advocacy at the conclusion of the program.
 Rachele, owner of Pawsitive Attention Pet Services, says, "We are ecstatic to be part of the Wishbones for Pets program. We welcome it as a way for us to make a real difference in the lives of pets while at the same time, letting people know about our services, and about the companies who generously offer their businesses as donation points."
 Local businesses in Sacramento are invited to participate in the program as donation drop off locations. As such, they will be asked to allow Pawsitive Attention Pet Services to place a donation box in their place of business, where people can donate pet supplies. Their business name will appear on any advertising or promotional items regarding the Wishbones for Pets program in Sacramento. Business owners who wish to participate can contact Pawsitive Attention Pet Services by email at contact@pawsitiveattention.com and/or by phone at (916) 585-3182 before 10/10/10.
 About Wishbones for Pets
 Wishbones for Pets was started in 2004 by Janet Depathy, a professional pet sitter in Plymouth, MA. It is the first pet sitter related charity open to all professional pet sitters in North America, and runs annually from mid-October through the week after Thanksgiving. During this time, Wishbones representatives throughout the United States and Canada will work with local businesses to collect pet supplies and other necessities for pet charities in their own community. For more information on Wishbones for Pets, see their website at www.wishbonesforpets.com.